My MD story
I was 44 years old when I was diagnosed with wet MD. It started in my right eye, I did the shots for 3 years. During that time, my left eye started to turn. I also did shots, nothing was working. My right eye is gone and my left eye thankfully still usable.
It's a lifestyle change for me
I have drusen, I have a floater, it's a lifestyle change for me. Giving up driving and independence has been hard. It has been 10 years now and I have learned braille, have a new accessory called a blind stick, and I make the best of every day that I'm able to use what I have.
"Blind bucket list"
I'm crossing off my "Blind bucket list" and living life. A new life, a challenging life, but I wont give up or give in.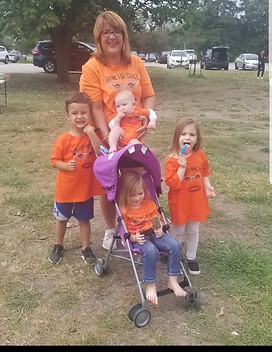 Me and my grandbabies that keep me going at the STL vision walk
This article represents the opinions, thoughts, and experiences of the author; none of this content has been paid for by any advertiser. The MacularDegeneration.net team does not recommend or endorse any products or treatments discussed herein. Learn more about how we maintain editorial integrity
here
.

Community Poll
Do you look forward to the holiday season?