Seriously, Don't Talk To Me About Lemons
Although I had to leave my 40-year career as a professional photographic artist, I have managed to return to my first loves; music, and cooking.
New ways and new hobbies
I have begun repairing and fine-tuning my guitars. In fact, I have enjoyed this so much that I am planning to make at least one guitar and one Uke by hand!
My life is nowhere near as exciting or active, (rock climbing), as it was OR I would be able to achieve again...bad eyesight and the outdoor life is precarious at best.
This is hard work
No more solo fishing trips, or driving or working. So no lemon to lemonade stories here...spare me. This is HARD WORK and it takes pioneer spirit and the strength of Celtic Grandmothers to get me thru this. Make no mistake your life has changed.
I had to get off my duff, pull up my big girl pants, and stiffen my SPINE.
This stinks but only as long as YOU decide how much LONGER it will stink for you.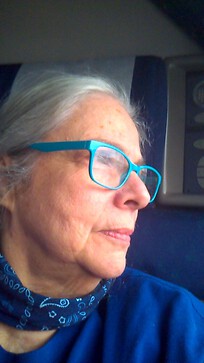 This article represents the opinions, thoughts, and experiences of the author; none of this content has been paid for by any advertiser. The MacularDegeneration.net team does not recommend or endorse any products or treatments discussed herein. Learn more about how we maintain editorial integrity
here
.

Community Poll
True or False: "I've found a regimen that works for me with dry AMD."