Age-Related Macular Degeneration Awareness Month
Age-Related Macular Degeneration (AMD) and Low Vision Awareness Month is here! Although many aspects of our lives have been put on pause this past year, we know that life with macular degeneration never goes on "hold."
AMD rarely gets center stage, but with 196 million people affected by this disease worldwide, it is about time more people knew about it! Join us in spreading awareness this February and beyond.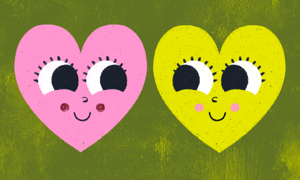 Community Poll
Did you know that February is Macular Degeneration Awareness Month?
Become a member
In order to participate fully in all of the community activities this month, make sure you have set up an account and are signed up to be a member. It is free and easy!
Enter to win!
In honor of Age-Related Macular Degeneration and Low Vision Awareness Month, we are giving away a special prize to 2 lucky winners. We will be announcing the giveaway on our website and Facebook page on February 10th, so stay tuned for all the details!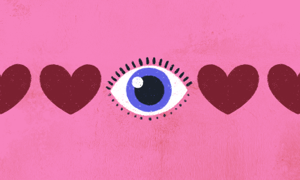 Update your Facebook profile
Profile picture
Add our custom frame to your current Facebook profile picture by clicking here and following the instructions provided!
Cover image
Update your cover photo by saving the image below to use as your own. To do this, simply:
Right-click the image below and save it to your device
Go to Facebook.com, edit your cover photo, and upload the saved image!

Tell your macular degeneration story
One of the best ways to raise awareness is by sharing your own story. Not only does it deepen understanding and knowledge-sharing, but it also helps other people navigating vision loss feel less alone.
How were you diagnosed? What symptoms do you experience, and how do they impact your daily life? Are you getting eye injections, and have they helped? How are you doing now?
This article represents the opinions, thoughts, and experiences of the author; none of this content has been paid for by any advertiser. The MacularDegeneration.net team does not recommend or endorse any products or treatments discussed herein. Learn more about how we maintain editorial integrity
here
.

Community Poll
Do you feel that you've maintained independence with macular degeneration?