Traveling While I Can
Last updated: February 2023
Now that I know I have wet MD, I will "make hay while the sun shines". This old adage refers to the autumn of life and has helped me set goals for using time, which is not in infinite supply. So from here on, my husband and I will travel, travel, travel.
In 2020, at the dawning of the pandemic, we moved to Italy. We have always dreamt of exploring Europe, at long last. So beginning in June 2022, I flew alone to Bologna, which we had not seen during our one and only trip to Italy in 1974. Glory!
This whetted our appetite further, so in September and October we flew to Belgium and Tuscany, respectively. May will bring us to Prague.
When we no longer feel comfortable traveling unescorted, we have decided to take river cruises, up and down Europe's most beautiful waterways.
- Kathy D.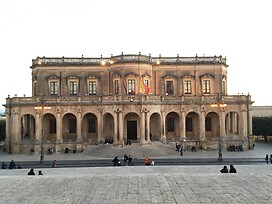 This article represents the opinions, thoughts, and experiences of the author; none of this content has been paid for by any advertiser. The MacularDegeneration.net team does not recommend or endorse any products or treatments discussed herein. Learn more about how we maintain editorial integrity
here
.

Community Poll
Do you have eye healthy recipes you like to make for the holidays?