Theresa Mabe
Last updated: February 2020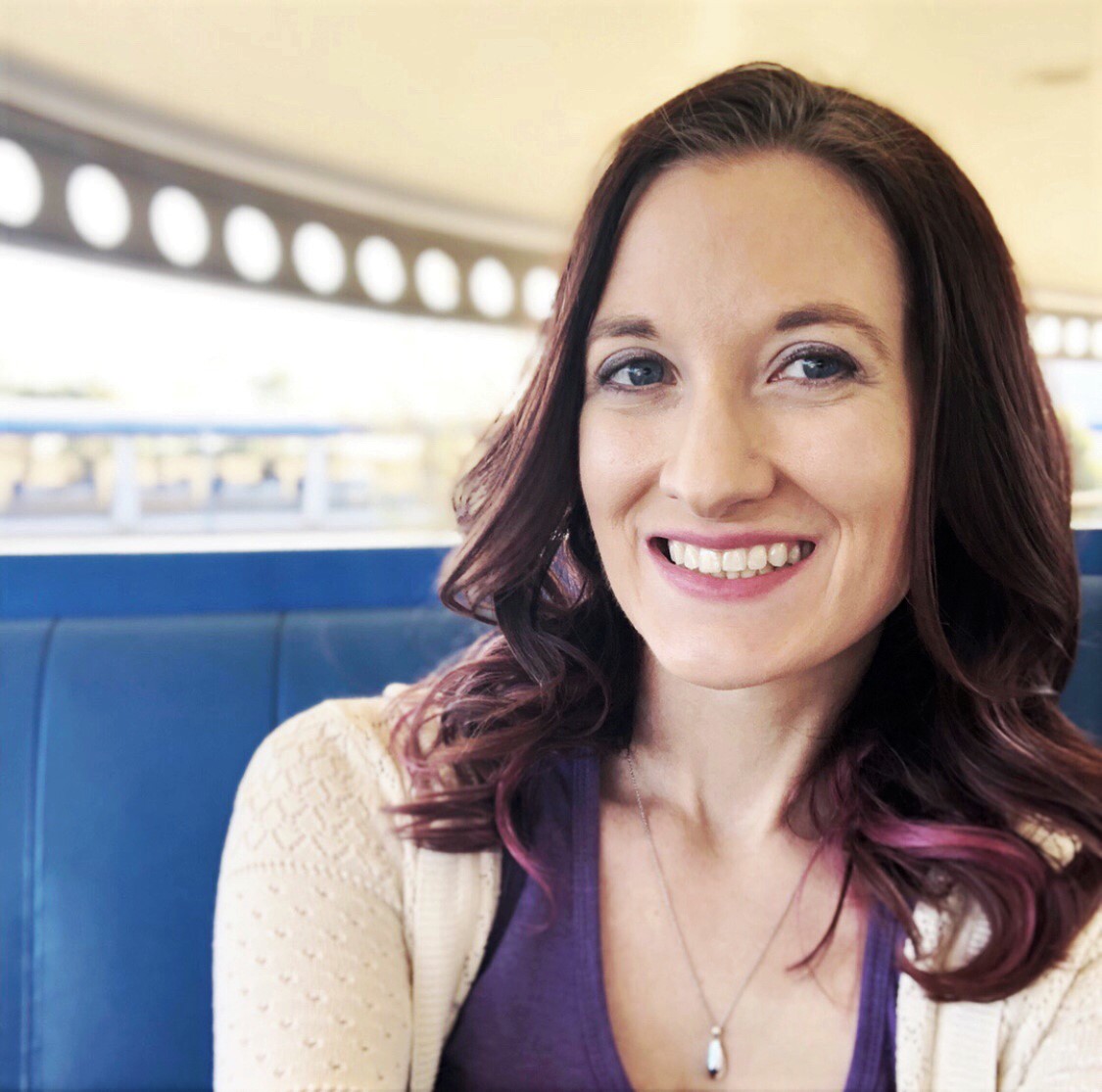 Theresa was previously an advocate on MacularDegeneration.net.
Theresa, a life-long Maryland resident, was diagnosed at 29 with myopic choroidal neovascularization, secondary to pathological myopia - commonly shortened to myopic macular degeneration. Although she's adjusted to monthly retina appointments and can accurately interpret her OCT scans, she admittedly is still squeamish when it's time to be treated with an intraocular injection.
Theresa has a degree from the University of Maryland, University College in digital media and web technology. She was in the middle of her program upon receiving her diagnosis, and after the difficulty she had using certain online resources, she decided to make her program emphasis on web accessibility. Theresa also realized that there was a lack of information and community for those with her form of macular degeneration. She remembered how helpful it would have been upon receiving a diagnosis to learn and connect with others on a similar journey, and decided to create the website In Sight: Full Life. There, she discusses her experience as an individual with myopic macular degeneration, her quest to complete her vision bucket list, as well as a variety of other travel and entertainment subjects.
When she's not creating content online, there's a good chance you'll find Theresa at or talking about a Disney theme park. She is also a very long-suffering Baltimore Orioles fan and only asks that they win a World Series once in her lifetime.
Click here to read all of Theresa's articles on MacularDegeneration.net.